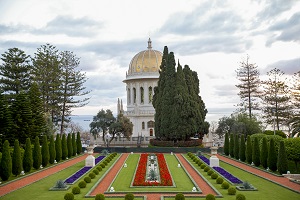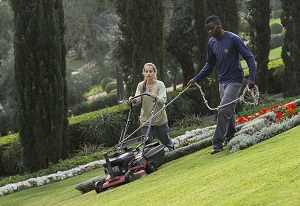 The nature and requirements of service at the Bahá'í World Centre are perhaps best understood in light of the following appeal made shortly after the passing of 'Abdu'l-Bahá by Shoghi Effendi just weeks after his appointment as Guardian of the Cause of God.
"The time has come for the friends … to think not as to how they should serve the Cause, but how the Cause should be served."
— Shoghi Effendi, quoted in The Priceless Pearl
This path of service is further illuminated by the following statement from a letter written on behalf of Shoghi Effendi to an individual believer.
"If only the friends realized it the glory of our Faith is not that people with unique abilities do the work of the Cause, but that it is done by the sacrifice of loving and devoted souls who arise selflessly to undertake work they feel themselves incompetent, sometimes, to achieve. God works through them and endows them with gifts they did not dream they could ever possess."
– From a letter written on behalf of Shoghi Effendi to an individual believer
While striving for detachment and a willingness to place the needs of the work of the Faith before personal preferences characterize service at the World Centre, particular skills and abilities of individuals are essential to its effective functioning. For this reason, it is important that detailed information about relevant experience and qualifications be provided through your Offer to Serve application.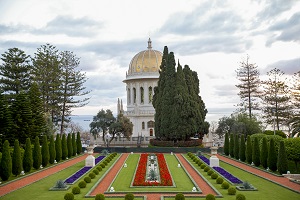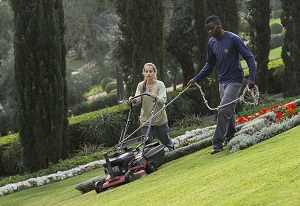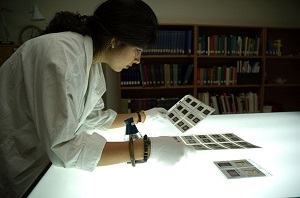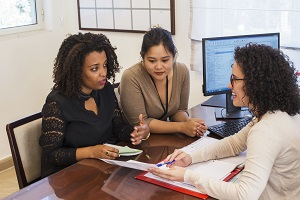 A continuous need exists at the Bahá'í World Centre for new staff to fill vacant positions and to respond to evolving demands. At any given time, there are roles to be filled which require particular competencies or specialized training, and others that simply require a readiness to learn.
Here are descriptions of the majority of the offices and departments at the World Centre:
Accommodations Office
Prepares and maintains accommodation for volunteers serving at the World Centre, orients new arrivals to the features of their apartment, and manages the preparation and maintenance of staff apartments in accordance with World Centre standards and policies. Provides emergency, preventative and need-based maintenance services, including appliance repair, carpentry, joinery, masonry, painting, plastering, and electrical and plumbing work for World Centre properties.
Bahá'í International Development Organization
Supports the institution of the Bahá'í International Development Organization by facilitating a global process of learning about Bahá'í social and economic development, systematizing the knowledge generated in this area of endeavour, and providing support and advice to specific projects and communities, under the direction of the Universal House of Justice.
Building Manager's Office
Responsible for maintaining the beauty and dignity of all buildings on the Arc by overseeing their operational and maintenance needs and administering the policies of the Universal House of Justice in relation to the use of the Arc buildings, as well as providing decorative and functional furnishings for all departments. Provides technical support including audio-visual services, manages mail collection and delivery across the World Centre, and provides reception services for all buildings on the Arc.
Cleaning Maintenance Department
Helps to maintain the cleanliness and pristine quality of the World Centre premises, including Holy Places, offices, workshops, utility areas, and garden artefacts.
Comptroller's Office
Assists the offices, departments, and overseas agencies of the World Centre to optimize the economy of their operations. The Office's main functions are budgeting and budgetary control, advising in areas of economical functioning, auditing of financial systems, and record-keeping.
Office of Correspondence
Assists the Universal House of Justice, in collaboration with the Department of the Secretariat, through a variety of functions: drafting communications; conducting research and analysis; indexing document information; maintaining the repository of records of communications; proofreading communications for spelling, grammar, formatting, and style; dispatching communications electronically and by post; and providing written translation services in Arabic, French, Persian, and Spanish.
Office for the Development of Administrative Systems
Systematizes the experience being gained, through a network of resource persons, about the efforts of various National Spiritual Assemblies and Regional Bahá'í Councils to strengthen and refine their administrative and financial systems, as well as their approach to the management of properties, in response to the demands of growth.
Facility Management Department
Maintains all facilities in the Holy Places, in the buildings on the Arc, on the Terraces, and in the gardens. Responsibilities include mechanical operations (HVAC, piping, plumbing) and irrigation, electrical, control, fire, and security systems. A design team promotes energy conservation and provides engineering/design support for related projects.
Department of Finance
Accounts for and reports on the international funds of the Faith, receiving and receipting contributions, and making payments. Provides financial services to the institutions, offices, committees and staff at the World Centre.
Food Services
Purchases, receives, and stores basic food and household items and makes these available for the volunteer staff serving at the World Centre in a centrally located facility.
Gardens Department
Responsible for the beautification, maintenance and extension of the gardens at the World Centre, including on the Terraces and in the vicinity of the Holy Places. Cares for indoor gardens and outdoor spaces throughout the World Centre. A variety of skills are required to accomplish this, including those in the areas of horticultural management, pest management, irrigation systems, interior plant care, nursery operations, technical and scientific research and support, stone and ornamental restoration, and equipment maintenance.
Health Services
Facilitates access to local medical services for the staff of the World Centre, provides advice on the treatment of minor injuries and ailments, advises on workplace safety, and promotes preventive health measures among the staff. Assists the Office of Personnel in relation to the ability of invited staff to adapt to the Israeli climate and environment and to carry out the tasks associated with their intended assignment.
Department of Holy Places
Oversees the preservation of Bahá'í Holy Places, provides for the daily care of these sacred buildings, prepares them for visits by pilgrims, and manages the collections of relics associated with the Holy Family.
Office of Ḥuqúqu'lláh in the Holy Land
Assists the International Board of Trustees of Ḥuqúqu'lláh and provides needed services to the Universal House of Justice and members of the institution of Ḥuqúqu'lláh throughout the world. Provides responses to questions regarding application of the law of Ḥuqúqu'lláh, prepares the "Ḥuqúqu'lláh Newsletter", arranges for the production and dissemination of educational resources, prepares annual reports, and ensures the highest degree of care is exercised in the receipting, custody, and remittance of Ḥuqúqu'lláh funds.
Information Services Department
Provides and supports electronic information and telecommunication services necessary to facilitate the operation of the World Centre. Plans and implements organization-wide projects, which require the combined effort of the technical and business analysis staff in close collaboration with the respective departments.
Office of the International Teaching Centre
Provides administrative support to the International Teaching Centre and its members in all their activities for the propagation and protection of the Faith to fulfil its mandate under the guidance of the Universal House of Justice.
Office of Israel Affairs
The Office of Israel Affairs ensures the protection of the Bahá'í Holy Places; facilitates access of pilgrims, visitors, and consultants to the Bahá'í World Centre by providing regulatory expertise; develops relations with Israeli officials, civil society, and media; welcomes the general public through its visitors services; and supports the World Centre with Hebrew translation and Israeli employee services.
Kitchen Services
Plans and prepares meals and refreshments for the World Centre community and for special occasions and visitors. Operates a well-equipped facility and serves regular lunches for the staff at the World Centre.
Department of Legal Affairs
Assists departments and offices at the World Centre to carry out their activities in compliance with the law, either by giving advice or acting on their behalf, to protect the property and contractual rights and interests of the World Centre, to coordinate and manage its litigation, and to negotiate on its behalf with government agencies.
Department of Library and Archives
Responsible for the collection and preservation of sacred and historical documents and artefacts, including Bahá'í publications in over 600 languages, and audio-visual materials—photographs and films—in print and digital formats. Maintains reference materials for the work carried out by the institutions and departments at the World Centre. Conserves modern records that may have historical significance in the future, including photo-documentation of major events or developments.
Office of Personnel
Ensures a steady stream of new staff, orienting them to life at the World Centre, promoting their welfare during their term of service, and assisting them in their resettlement when they leave. Promotes overall aspects of community life at the World Centre.
Department of Pilgrimage
Serves thousands of pilgrims and Bahá'í visitors from around the world each year, managing pilgrimage and visit requests and acting as host during their time here.
Project and Design Office
Multi-disciplinary teams of architects, designers, restoration specialists, engineers, project managers, and site supervisors serve, in collaboration with other departments across the World Centre. Staff draw on local manpower to plan for and oversee the renovation of offices and residences, restoration work in Holy Places, and special construction projects.
Office of Properties
Responsible for the overall acquisition and management of Bahá'í World Centre properties, interfacing as needed with relevant authorities at various levels of government with respect to zoning, development, and permitting.
Office of Public Discourse
Follows the progress of external affairs activities in an increasing number of national communities and strives to connect each to a growing body of knowledge into which new experiences and insights are constantly being integrated. Seeks to enhance the efforts of Bahá'í communities to participate in the discourses of society at the national level, to facilitate learning in this domain, and to ensure that steps taken are coherent with the other endeavours of the Bahá'í community.
Purchasing Office
Purchases, stores, and delivers supplies and equipment for World Centre offices and departments from vendors within Israel and abroad. Imports and exports shipments for some staff to and from all parts of the world.
Research Department
Translates the Sacred Writings of the Faith, carries out research, and compiles texts and information in response to requests made by the Universal House of Justice, both for its own purposes and in response to enquiries from Bahá'í institutions and individual believers.
Department of the Secretariat
Directly assists the Universal House of Justice, performing research and analysis, remaining informed about the conditions of Bahá'í communities around the world, drafting communications, and ensuring that the offices of the members of the House of Justice operate smoothly.
Department of Security
Protects, secures, and guards the Holy Shrines, Arc buildings, the Terraces, gardens, and other properties. Assists to ensure the safety and well-being of staff and visitors to the World Centre.
Department of Statistics
Gathers and analyses statistical information about the development of the worldwide Bahá'í community and its institutions and reports its findings to the Universal House of Justice, the International Teaching Centre, and various agencies. Facilitates the development of capacity within national communities to collect and use statistical information to assist in the work of expansion and consolidation.
Office of Temples and Sites
Follows the development of the Mashriqu'l-Adhkárs, assisting with and tracking the construction of Houses of Worship and of various multi-purpose facilities throughout the world.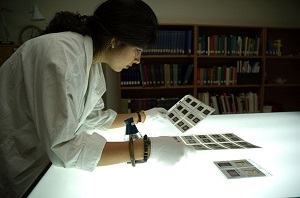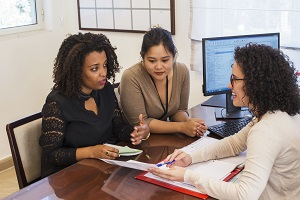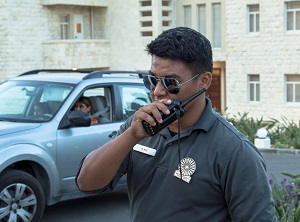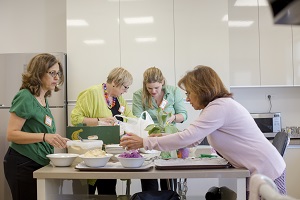 What is expected from people serving at the Bahá'í World Centre?
The World Centre is a spiritually charged arena of striving to work hard, to learn, and to contribute to an environment characterized by joyful, sacrificial service and loving cooperation.
Are there any language requirements for service at the World Centre?
As the day-to-day business of the World Centre is conducted in English, a basic level of proficiency is required. There is some scope for friends who have a very limited understanding of English to also offer to serve.
I am planning to be married soon (or to have children). Can I still offer to serve at the World Centre?
You are welcome to offer service. Please describe your current circumstances in your application.
I offered to serve before and was not invited, should I offer again?
You are welcome to offer again after the lapse of 12 months from the date of the last communication you received regarding any prior applications.
Are non-Bahá'ís allowed to serve at the World Centre?
The status of the World Centre's staff in Israel is that of religious volunteers, and as such, it is generally not possible to consider individuals who are not formally enrolled in the Faith for service here.
How long does the process of applying to serve generally take?
The process, which involves a number of essential steps, varies in length, according to individual circumstances, but generally takes no less than three months.
How is the length of time for which I am invited determined?
The length of one's service is generally based on the position for which one is invited to fill and one's availability.
What if my skills and experience do not seem to be a good match to the positions at the World Centre?
Consider your potential to serve here as far more than your professional qualifications and experience; knowledge and various capacities valued at the World Centre are acquired through involvement in Bahá'í activities, personal interests, life experience, etc. While some roles require the direct application of professional expertise (e.g., information technology, trades), many positions, if not most, can be filled by drawing on transferable skills and abilities and applying these in various contexts (e.g., management, writing, administration).
I am at an important juncture in my career; will it suffer if I offer service?
Not necessarily; some individuals serve in their professional fields while others use their skills in transferable ways. Many find that their professional development is enhanced as a result of serving at the World Centre. Ultimately, however, this is a question each person must decide after prayerfully weighing their circumstances and consulting family and trusted friends.
Are there opportunities for people to do work for the World Centre from their home country?
An increasing number of friends volunteer remotely for the World Centre, and those wishing to offer such service should feel free to do so. Often such arrangements are made when friends possessing particular skills or experience are able to visit the World Centre for a few weeks of initial service.
Can I come to serve at the World Centre during my summer holidays if I pay my own way?
The World Centre is generally not able to consider offers of service for less than one year owing to the length of training required for positions and the complexity in providing housing for all staff.
As a single parent, could I be considered for service at the World Centre?
While each offer is considered on its own merits, it is generally not practicable for single parents with school-aged children to serve in Haifa.
Can I offer service if I have Iranian citizenship but live outside of Iran?
Iranian friends who are not citizens of and hold a passport from a country other than Iran are not currently able to serve at the World Centre.
Is airfare to and from the World Centre paid?
The provision of airfares is generally limited to staff invited to serve for more than 24 months; however, there is some provision for shorter term staff to be assisted in this regard.
What do we need to bring?
This depends on circumstances; additional information will be provided if you are invited.
What is the provision for accommodation and living costs?
Food and accommodation, in furnished apartments, are provided for staff. Modest allowances, determined according to the length of service, assist to cover personal expenditures. Subject to their term of service, staff members receive an allowance to cover the cost of travel and annual leave.
Is medical insurance provided?
Necessary medical and dental treatment for the friends is provided while they are serving at the World Centre; naturally, new staff members are required to attend to any pending health care needs before they arrive.
Are there retirement benefits at the World Centre?
It is expected that mature-age staff members who come to serve at the World Centre prior to or during their retirement years will have made appropriate arrangements for a retirement income before coming to the Holy Land.
Is there a retirement age for service in the Holy Land?
The length of active life varies considerably from person to person, and no age of retirement is fixed for friends serving at the World Centre.
What are the working hours?
While there is a minimum work week of 44 hours, the spirit of sacrificial service to the Cause of God largely determines one's hours of service.
How much vacation time do staff receive?
Staff are eligible for 22 days (equivalent of 4 weeks) of annual leave per year beginning the second year.
What kind of education is available to children of volunteers at the World Centre?
There are Hebrew and Arabic schools in Haifa, and an American International School is located in a town approximately 75 kilometres from the World Centre. Education beyond a high-school level, however, must be undertaken outside of Israel.
What arrangements are made for families with children in need of child-care?
The World Centre does not have provision for the full-time care of children in their early years. One parent generally serves as the primary caregiver, remaining at home with the children, volunteering only when he or she is free to do so.